Lunch, Learn & Network – Compliance, IP & Regulations for Social Media, etc.
Event:

Lunch, Learn & Network – Compliance, IP & Regulations for Social Media, etc.

Start date:

July 10, 2012 11:00 AM

End date:

July 10, 2012 01:00 PM

Category:

Organizer:

Ruth Wagner

Email:

JPic333@hotmail.com

Venue:

Weber Grill

Address:

539 N State (corner of State and Grand)

City:

Chicago

Country:

United States

Zip:

60654

Website: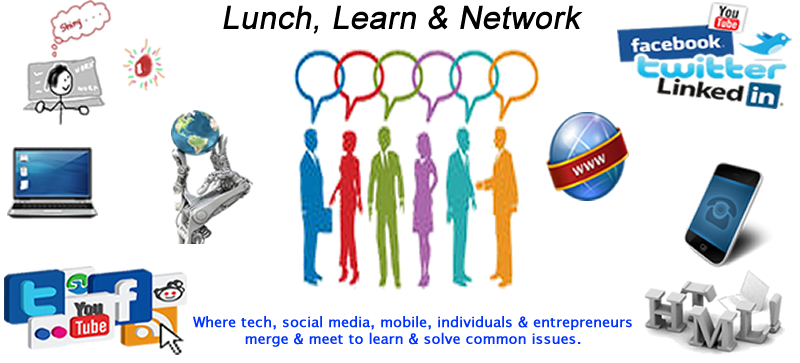 Compliance, IP & Regulations for Social Media, the Web, Blogs, etc. 
The internet used to be know as the 'Wild, Wild West' where anything goes.  This is no longer true.  Now the Federal Trade Commission, Congress and others have turned their attention to the internet, social media and mobile.
At this Learn, Lunch and Network event we will have a panel of experts that can address your concerns about intellectual property, transparency and some of the other regulations that affect what you can post or use on your website, social media accounts or mobile apps.
If you are an individual, blogger, financial services, real estate broker, healthcare, entrepreneur, etc, you need to understand these regulations to make sure that you are fully compliant while being transparent and authentic.
The Lunch, Learn & Network Event offers:
A guest speaker or a panel of experts who talk about a technical, social media, business or networking related topic. A Modified Speed Networking format developed by Jean Pickering. In this modified version of speed networking, you talk with 5 people at a time and then switch to another group of 5 people. The attendance roster is sent to you before the event. Use it to find the people you want to meet, communicate with them before the event and set up a time to meet them.
What makes these events, so much better than others?  
The crowd is limited to 20 people which makes the event more intimate.


Our attendees come from a wide variety of industries, jobs and experiences.


Our presentor/panel starts a discussion about some technology, social media, business, etc issue.


The conversion continues when we start rotating tables so that we can help each other with the basic topic being covered at the event.


We don't do the "30 second elevator speech". We have real conversations that result in real relationships.


We combine learning and networking over lunch.
Learn: The Panel

Ruth WagnerVP Sales - Social Media Compliance & Disclosure for CMP.LY
CMP.LY has a fantastic solution to make sure that you can fully disclose any affiliations you have with companies whose products/services you post, blog or recommend to others.

Ruth is a knowledge vessel of what you can and can not post.  She will help you create or use certificates from CMP.LY that keep you fully compliant with the regulations concerning disclosure.

Daliah SaperOwner & Attorney at Saper Law
Daliah is my "go to" person when it comes to all things related to intellectual property, copyrights and business law.  Her firm is recognized as "the firm" to work with if you want to make sure you are following regulations and to go to when you need help litigating internet, social media and cyberlaw cases.
Agenda:
11:15 am – Registration Opens & Free Networking
11:55 pm – Food is served at the tables
12:10 pm –  Program Begins (Announcements & Presentor/Panel)
12:40 pm – Rotate to 2nd table
1:05 pm – Rotate to 3rd table
Lunch:
Weber's BBQ Sampler (rib fingers, chicken tenders, steak skewers, shrimp & onion curls)
Grilled Veggies & Dip Platter
Sausage, Mushroom & Sopressata Pizza
Soft Drinks, Coffee & Tea
Parking & Transportation:
Parking: Valet Parking & a validated Self Park Lot are attached to the restaurant, next door at the Hilton Garden Inn Chicago
Buses: Available buses; 22, 36 & 65 stop within 1 block or less
Train: Take the Red line to Grand and State.
To contact me:
Email: JPic333@hotmail.com
We are always on the lookout for topics that will help you become more visible and effective. Please contact us if you have an issue which you would like us to address at future sessions.
No Events For This Week
New to Chicago Tweetups? Sign in to post events, comment, and interact with us!